Thank you to all our event sponsors, donors, and participants. 
Because of you, we're closer to our $100,000 goal. 
Platinum Sponsor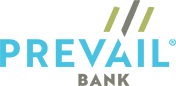 ---
Gold Sponsors

---
Silver Sponsors

---
Bronze Sponsors
Black River Transport, Centennial Community Center, Destiny Nails, Gilman Corner Store, Medford Dental Clinic, Peterson Concrete, Romig Inc
---
Contributor Sponsors
8th Street Grill & Saloon, 64 North Bar & Grill, Abbotsford Appliance, Abby County Market, ACE Hardware, AgCountry Farm Credit Services, Am's Cakes and Bakes, Arbys, Badger Liquor, Beauty by Joan, Big Bear Down, Black River Body & Custom, Boarders Inn, Bryce & Rhonda Kelley, BS Bar & Catering, By the River Designs, Cabin Creations, Cindy's Bar & Grill, Circle of Faith, Culvers, Curious Curio Conjurations, Faye Inc, Flowers by Laurie, Furniture by Jake, General Beer, Geneva National, Gilman Cheese, Grand Geneva, Green Bee Floral, Grey Dog Axe Throwing, Handel Automotive, Hardees, Harley Davidson of Bull Falls, Hartl Metals, Hawkins Ash CPA, Healthmart, Healthview Eye Clinic, Healthy Skin & Body, Hemer-Pickerign Funeral Service,  Hickory Nutz, High View Inn, Huey's Hideaway Children's Museum, Hupf Family, Jim Kryshak Jewelers, JoJo's Sweets and Treats, K&B Refrigeration, Kalahari Resort, Kohler, Kwik Trip, Lake of the Torches, Marathon Cheese, Marilyn's, Master Clean, Maurices, Medford Cafe, Medford Cooperative, Medford Motors, Medford Vet Clinic, Metal Decor Studio, Meyer's Equipment Corp, Mirage Hair Design & The Tux Shoppe, Natures Gems, New China Restaurant, Old School Saloon, P&E Steak House, Perrin's Surface Solutions, Precious Pets Kennel, Pro Designs, Ray's Market, RCU, Rocky Road Boutique, Sandbox Daycare & Preschool, Sawmill Adventure Park, Schierl Tire, Smith Brothers Meats, Subway, Taylored Nutrition, Tease Tanning, Texas Roadhouse, The Wedding Gallery, Tractor Supply, Turtle Club, Utopia Day Spa, Vintage Naturals, Wellness Massage Retreat, Wheelers Chevrolet, Work Safe Therapy & Ergonomics, WIGM/K99, Zastrow the Beer Man
---
Special Thanks To....
Medford Boys Basketball, Dan Weber, Dane Bolz, That Photography Guy, Centennial Community Center, United Way Board